Booking from
Friday, 9 February 2024
Booking until
Saturday, 23 March 2024
Running time
2h 40m (incl. interval)
Performance Times
| Mon | Tue | Wed | Thu | Fri | Sat | Sun |
| --- | --- | --- | --- | --- | --- | --- |
| - | - | 14:30 | - | - | 14:30 | - |
| - | 19:30 | 19:30 | 19:30 | 19:30 | 19:30 | - |
Everybody's Talking About Jamie
Such fun! When his school careers department identifies 16 year old Jamie as perfect for a job driving forklift trucks, you know you're in for a treat. Jamie, from County Durham, has an unusual ambition: all he wants to be is a famous drag queen. This fabulous musical is inspired by the true-life story of Jamie as revealed in a BBC3 documentary during 2011, a boy who's openly gay, more than able to defend himself against the school bully and his henchmen.
John McCrea makes a brilliant job of the role of Jamie - who sees himself as a butterfly trying to break free from its chrysalis – delivering a masterful performance. The show tunes and associated album are proper crowd pleasers. They'll have you singing in your seats. The retired drag queen Hugo, played by Charles Dale, helps make Jamie's life bearable, as do his close friends. Jamie's father, on the other hand, does not approve, which adds balance. The lyrics and book are by the respected screenwriter and author Tom MacRae. The music comes from Dan Gillespie Sells, member of the chart topping band the Feeling, and the overall result is both touching and funny, a joyful production that blends robust humour with fine sensitivity. Definitely one for your diary!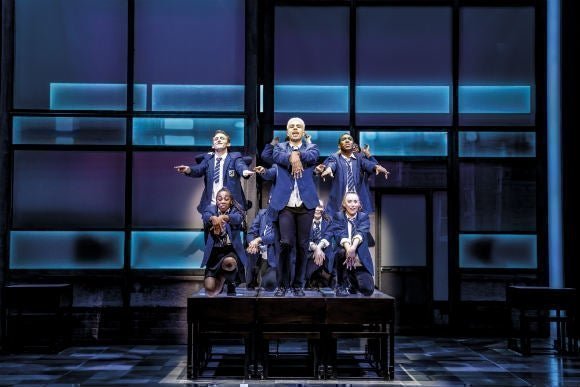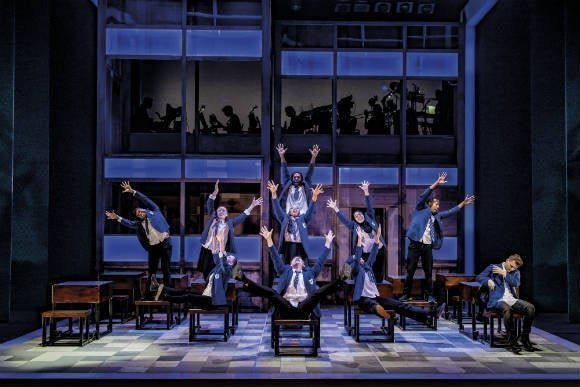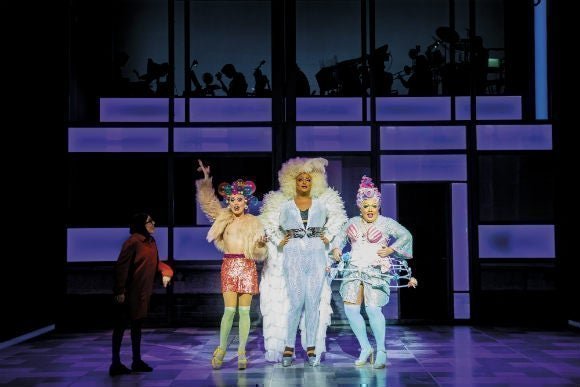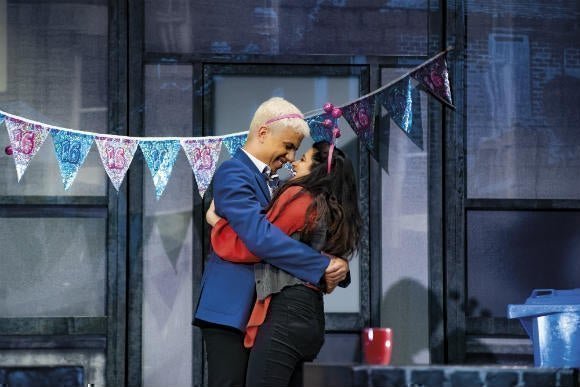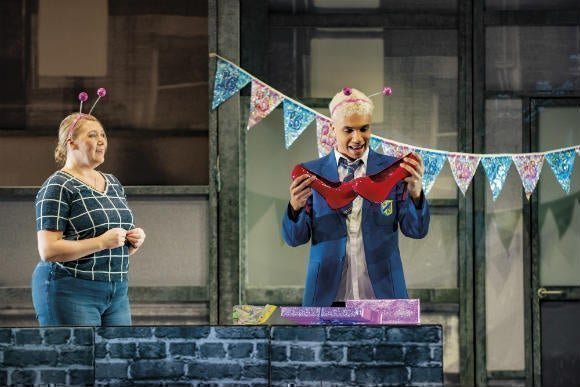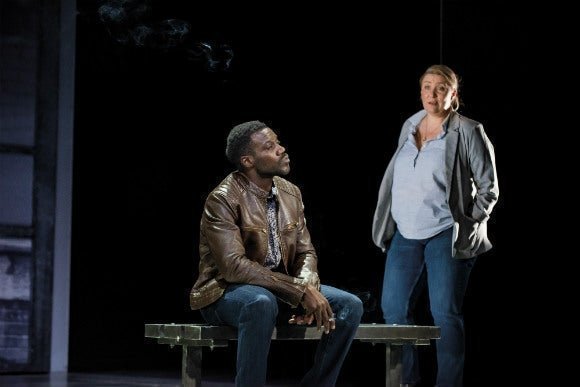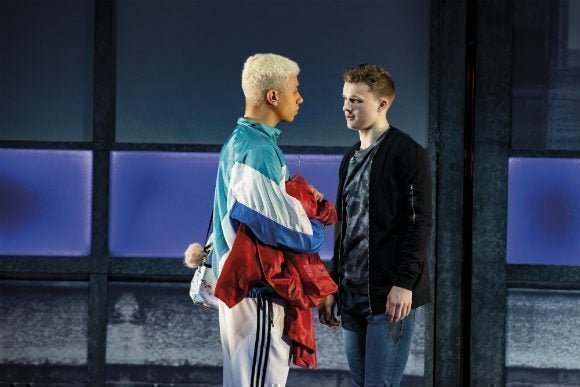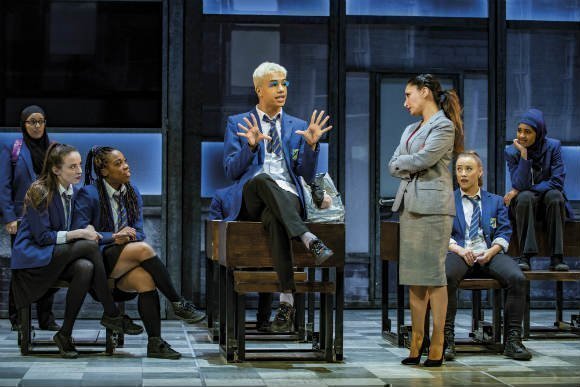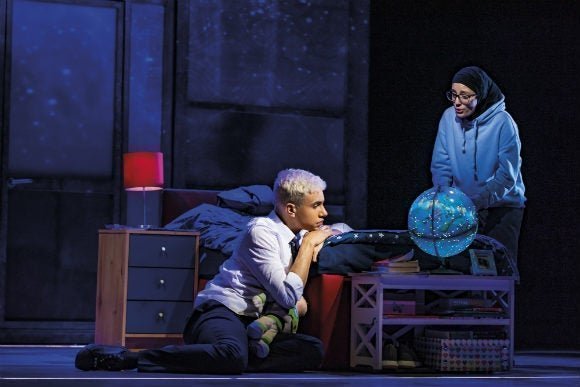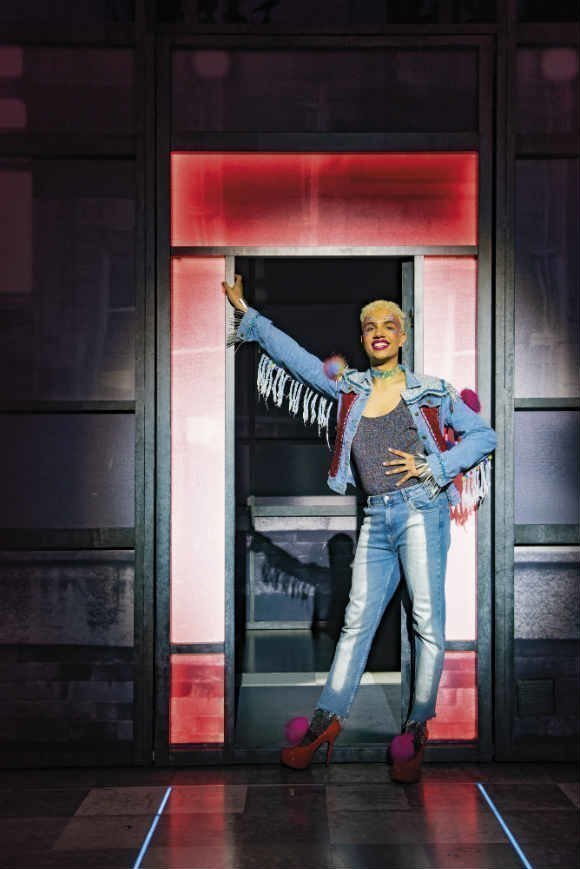 «
»
Audience Latest Reviews
Reviews Summary based on 213 reviews
General:
What to expect
Acting:
Music:
Costumes:
Story:
Lighting:
Recommendations
Anyone:
Families:
Teenagers:
Young Couples:
Theatregoers:
Jamie
Absolutely amazing show. Excellent seating and viewing. Especially great as my step son was in it.
Sadie, 04 Sep 2021
Must See
Must see for everyone! Will see again
Avinava, 31 Jul 2021
Excellent show, thought provoking and emotional
An amazing show. Fabulous songs, some toe tapping and jolly and some heart rending and will give you a tear in your eye (in my case when Jamie's Mum sings He's My Boy).All the actors and actresses were fabulous with great enthusiasm and energy.
Michelle, 30 Jul 2021
Vibrant and topical
Excellent singing and dancing based on the true story of a young man and his search to reveal his true identity.
Jennifer, 03 Jul 2021
Relatable and inspiring
A very relatable show. A story that I am pleased has been told. The acceptance and tolerance within schools although improving still isn't there yet and this story helps portray the fights many teenagers go through for not feeling they fit in. Loved how each character had their own story to tell of anguish, sadness and pain, but also love, happiness and inner strength. Each cast member was as strong as the next and it never fails to make you smile how each performance is so well put together, from every note of a instrument to a glance in the right direction just at the right time. A heartwarming performance, that both myself and partner would see again.
Shaun, 27 Jun 2021
A great show
A fantastic first show back after the lockdown! The show was full of energy with lively songs and a strong but simple storyline. The costumes were colourful and the dancing was full of energy. All the main characters were awesome especially Shanie Richie who was especially dynamic. A must see Show!!
Haydn, 27 Jun 2021
A Blast of Fun
Loved Everyone's Talking About Jamie. It's a feel good show with serious underlying issues. Loved the inclusive nature of the show, great storyline and good songs. Staging was simplistic in it's artistry and flowed really well. A blast of fun for a fab night out
Tracey, 19 Jun 2021
Musically fantastic and surprisingly funny.
I loved everything about it, the moving set, the changing box and strip lighting, the choreography, the dance and of course the music.
Anne, 13 Jun 2021
Superb casting, music, choreography, sets
It's theme is true to any youngster finding they 're Gay & how they cope with anti Gay people, powerful stuff with strong language. But it's funny too & well acted.
Pam, 13 Jun 2021
Blown away
The performance was electrifying from start to finish!!! Just incredible, heart warming, funny and moving!10 out of 10!!!!
Richard, 24 May 2021