Peacock Theatre Seating Plan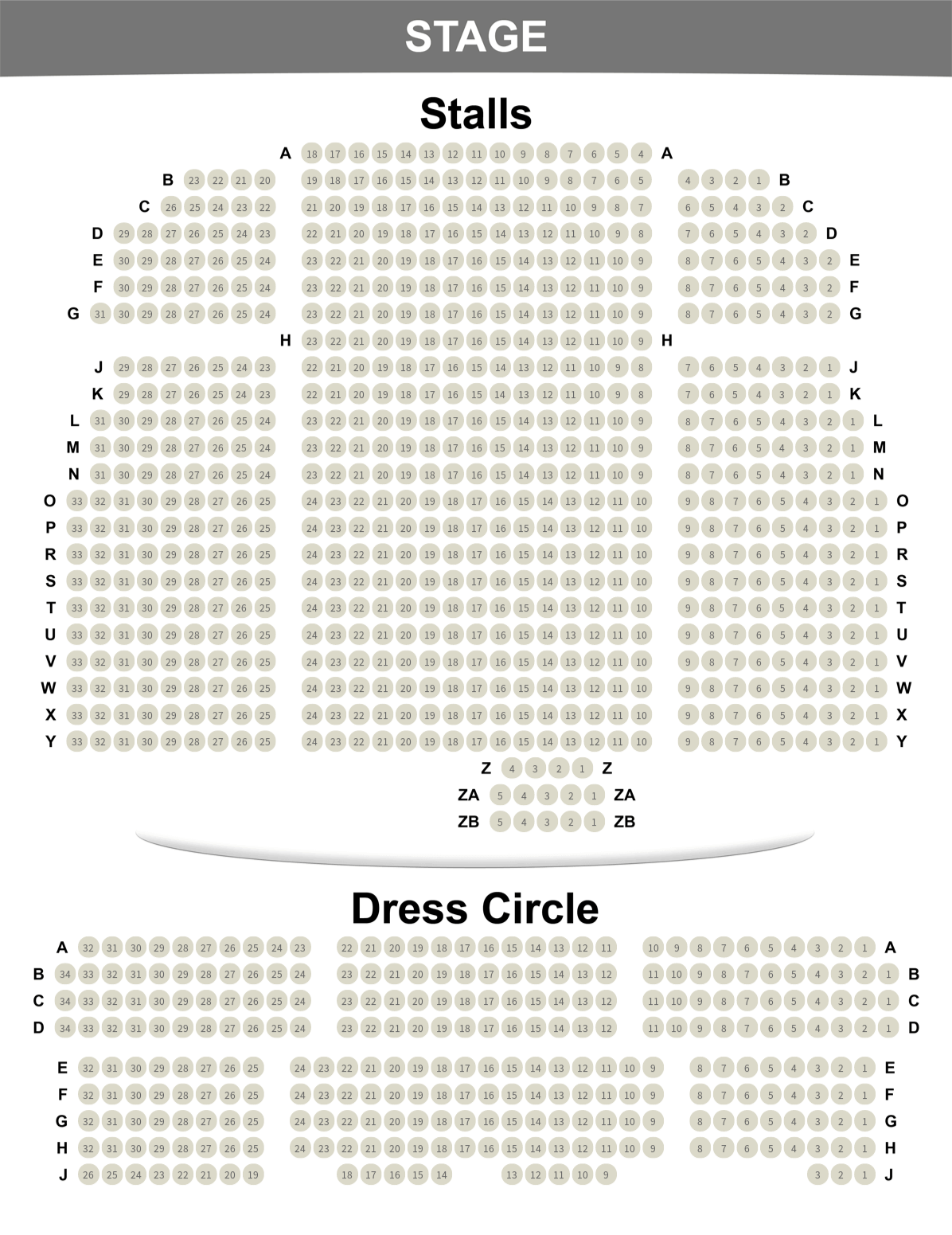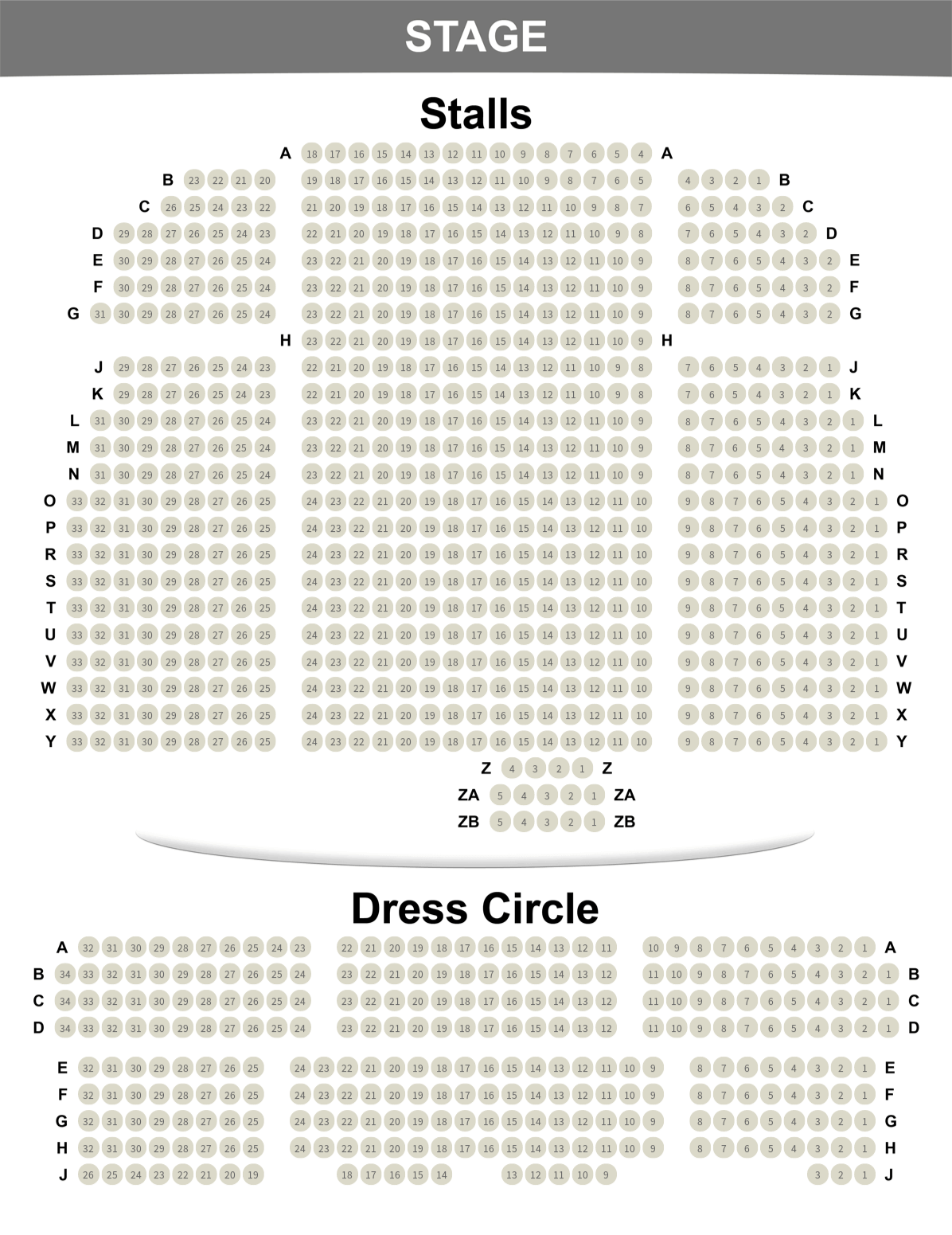 The Peacock Theatre has around 1,000 seats spread over two levels: the stalls and the dress circle. Seats found at the back of the circle offer excellent value for money, as it is not too high up and still has a good view of the stage. The Peacock Theatre has excellent sight-lines from most seats in the auditorium to the stage and its modern style means that obstructions are minimal.
Stalls
The stalls are divided into three main sections by two aisles running length-ways, with further divisions in the very front section around the stage. Be carful when booking seats close to the stage, as it is very high and can cause visual restrictions the further forward you are. Seats near the back of the stalls are surprisingly unrestricted for this medium-sized West End theatre.
Dress Circle
The dress circle is a little shallower than the stalls and is divided into a front and rear section, each with three smaller blocks of seating within. The rows are not particularly curved, meaning that even seats towards the edge of the auditorium offer good views of the stage. There is a good rake throughout the section, making the view over people's heads excellent. Boxes can also be found on this level and do offer a slight side-angle view to the stage.
Buy Tickets Online


From Official Tickets Agents