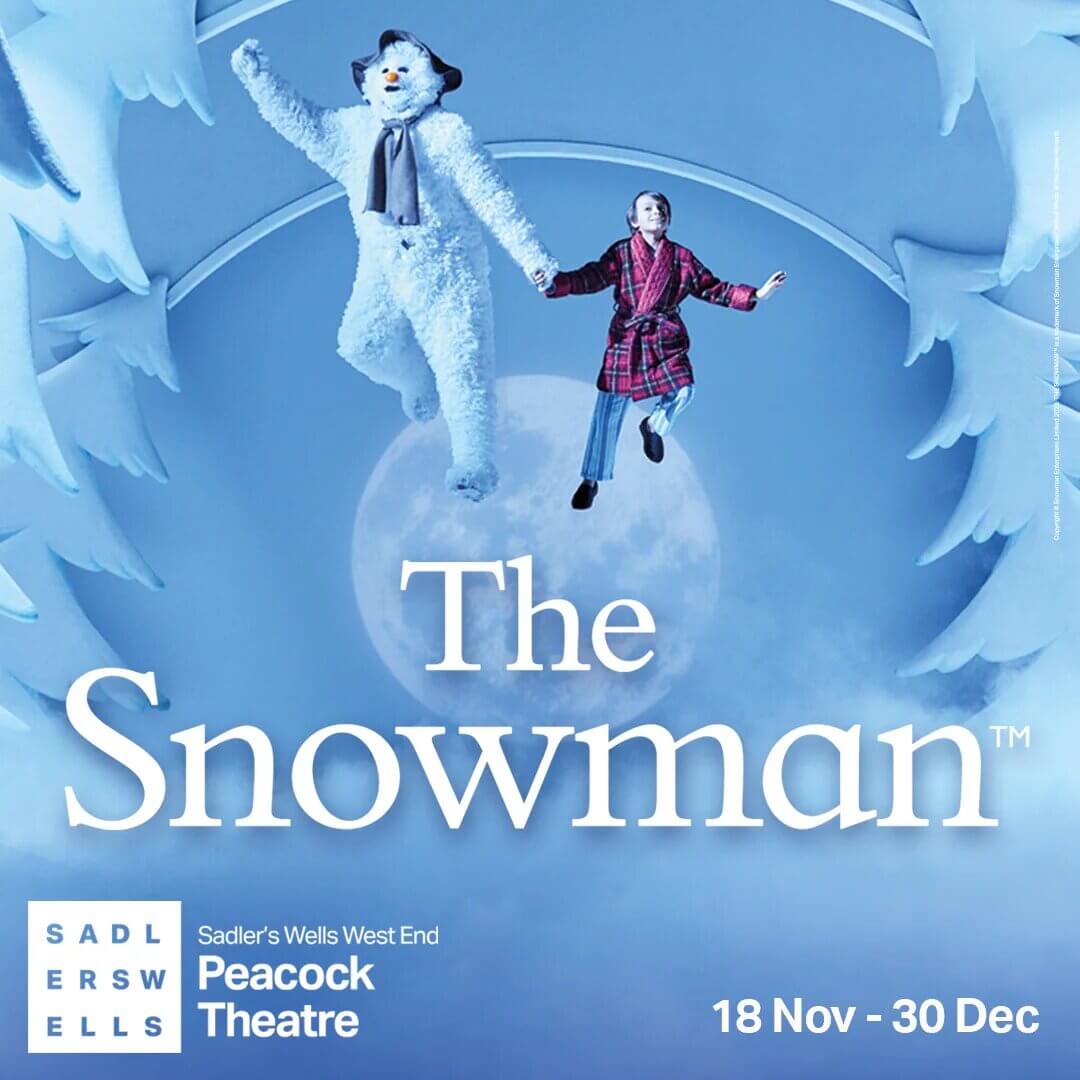 Sheer theatrical magic. Go see The Snowman, and melt

An essential part of London's Christmas calendar

Call to book directly from the theatre or Buy Tickets Online
From Official Tickets Agents
Booking from
Saturday, 18 November 2023
Booking until
Saturday, 30 December 2023
Running time
1hr 50m (incl. 1 interval)
Performance Times
| Mon | Tue | Wed | Thu | Fri | Sat | Sun |
| --- | --- | --- | --- | --- | --- | --- |
| - | 11:00 | 11:00 | 11:00 | 11:00 | 11:00 | 11:00 |
| - | 14:30 | 14:30 | 14:30 | 14:30 | 14:30 | 14:30 |
| - | 19:00 | 19:00 | 19:00 | 19:00 | 19:00 | - |
The Snowman
When author and illustrator Raymond Briggs created his famous children's book, The Snowman, he probably had no idea it would become a family Christmas favourite, animated for the screen then brought to the stage every year since 1986, transformed into a theatrical treat loved by millions. That's exactly what happened. He's a lovely man and no doubt he's chuffed to bits to be the creator of such a lot of pleasure and magic. The stage show is on, as usual, at the Peacock theatre in the West End, and this year's is set to be the best production yet.
The story follows young James and his magical friend the Snowman, who comes alive at night and takes the boy on a magical journey through the starry sky to the North Pole. They hook up with Father Christmas, a load more Snowmen, reindeer, penguins and, of course, the wicked Jack Frost. You'll find yourself walking on the air along with James and his snowy friend as they soar high above you in the theatre – how do they do that! The story has captivated generations and remains, twenty years down the line, a top class festive theatrical treat. The music and lyrics are by Howard Blake, including Walking in the Air, made famous by Aled Jones' haunting voice. The design comes from Ruari Murchison. The amazing lighting is by Tim Mitchell. And the result is unforgettable.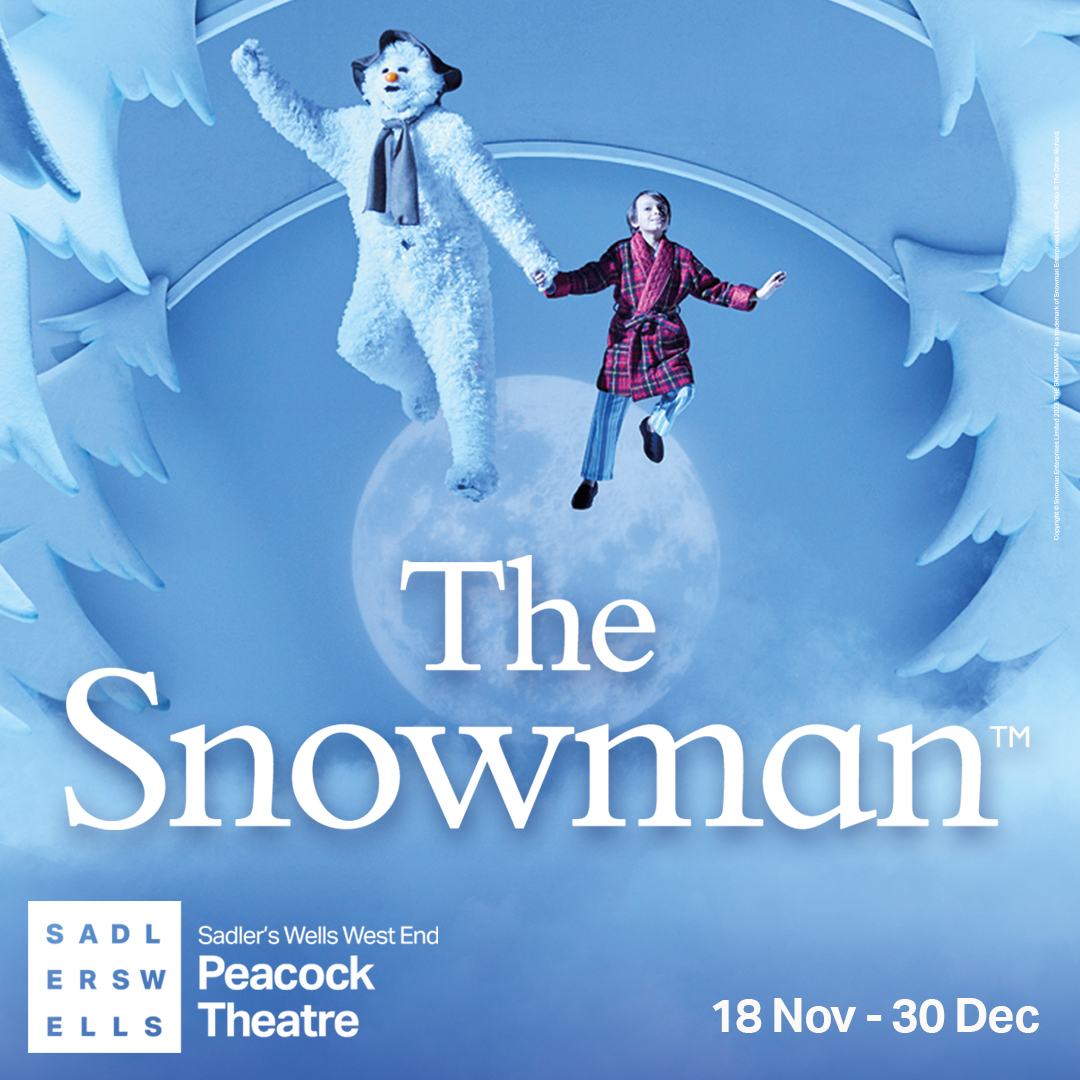 «
»
Audience Latest Reviews
Reviews Summary based on 27 reviews
General:
What to expect
Acting:
Music:
Costumes:
Story:
Lighting:
Recommendations
Anyone:
Families:
Teenagers:
Young Couples:
Theatregoers:
Not up to our expectations
The first part of the show is excruciatingly slow - and does not engage the (younger) audience at all, but towards the end of the first half, once the snowman flies, it becomes more magical, although the strings are rather too visible. The second half is more engaging but the costumes rather inhibit the dancing - would have liked to see more formal dancing/ballet. Our 6 and 7 yo granddaughters were not very impressed. Sorry!
Elizabeth, 01 Jan 2022
Just lovely 😊
Such a lovely Christmas treat of a show, done so beautifully.
Lucy, 29 Dec 2021
Amazing
I like that it was all memes, no need to understand English to have fun and enjoy them show. The snowman is one of my favorite stories, and I believe it's one of the greatest stories written. It was represented in a unique way at this show. And I liked that there was a girl instead of the boy. I tried to know her nnam from the credit but I couldn't find out.
Sarah, 10 Dec 2021